Mission Statement
We build lifelong relationships with family, friends, and clients with the transition to their next chapter by guiding them through their real estate journey.
Vision
We value our commitment and efforts towards our clients' needs in all aspects of life keeping their needs first in all decisions and advice given to them. BSST excels in leveraging the strengths of each individual team member by focusing on our one thing; helping people achieve their goals by incorporating our over 20 years of combined real estate experience.
About Beth Smith Shuey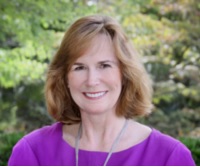 Beth is a Charlotte native and grew up around the South Park area. She loves her city and has enjoyed watching her hometown grow into a vibrant, fun filled, economic powerhouse that it is today. In 1997, she decided to combine her love of Charlotte and passion for helping others by pursuing a career in Real Estate as a Realtor. She's an expert in the field and knows how to navigate the always exciting, sometimes challenging process of buying and selling a home. In addition to real estate Beth has a passion for animals, local craft beer, travel, and her Alma Mater Appalachian State.